Categories:
Fashion
Nicole Kidman on LOVE Magazine Fall/Winter 2017 Cover
Actress Nicole Kidman looks red hot on the Fall-Winter 2017 cover of LOVE Magazine. Photographed by Carin Backoff, the Australian beauty wears a Love Stories Swim Club swimsuit with a Stetson hat, Pinko denim jacket and Frye boots. Posing in Nashville, Tennesse, Nicole showcases her inner cowgirl in the fashion spread.
Talking about the shoot, the 50-year-old says, "That's crazy what we did. Little denim shorts, right? I thought about that afterwards. I was like, what was I doing? I lost my mind!" Stylist Sally Lyndley dresses Nicole in casual styles including denim, t-shirts and even chaps.
COVER SHOOT: NICOLE KIDMAN STARS IN LOVE FALL/WINTER 2017
Actress Nicole Kidman looks western chic in coat and cowboy hat
Nicole Kidman keeps it casual in a denim look
Drinking a beer, Nicole Kidman shows off her casual side
Actress Nicole Kidman poses in color-blocked look with white shoes
Nicole Kidman poses in red Love Stories Swim Club swimsuit and Stetson hat
comnum(0) tbcount(0) tbcount(261)
Categories:
Fashion
Mariacarla Boscono stars in Vera Wang's fall-winter 2017 campaign
After appearing in Vera Wang's most recent Bridal campaign, Mariacarla Boscono is back as the face of the American designer's fall-winter 2017 advertisements. Photographer Patrick Demarchelier captures the Italian model in black and white images. The new season spotlights dreamy dresses, boxy outerwear and sleek eyewear. The shoot was styled by Panos Yiapanis with creative direction by Pascal Dangin.
VERA WANG FALL/WINTER 2017 CAMPAIGN
Mariacarla Boscono poses in white gown for Vera Wang's fall-winter 2017 campaign
An image from Vera Wang's fall 2017 advertising campaign
Vera Wang Eyewear fall-winter 2017 campaign
comnum(0) tbcount(0) tbcount(92)
Categories:
Fashion
Fashion photography is ushering in a new era with fresh names. Photos (left to right): Harley Weir for Calvin Klein, Zoe Ghertner for Hermes, Jamie Hawkesworth for Alexander McQueen, Gregory Harris for Versus Versace and Theo Wenner for Chloe.
In the world of fashion, one of the most important roles goes to the photographer. The image makers can help make models stars, cement the image of a brand or even inspire aspiring photographers. We are all familiar with well-established names like Steven Meisel, Mert & Marcus and Mario Testino. And throughout the past several years, fashion has introduced new rising names to the field. Here, we talk about the photographers of today including Harley Weir, Jamie Hawkesworth, Theo Wenner, Zoe Ghertner and Gregory Harris.
HARLEY WEIR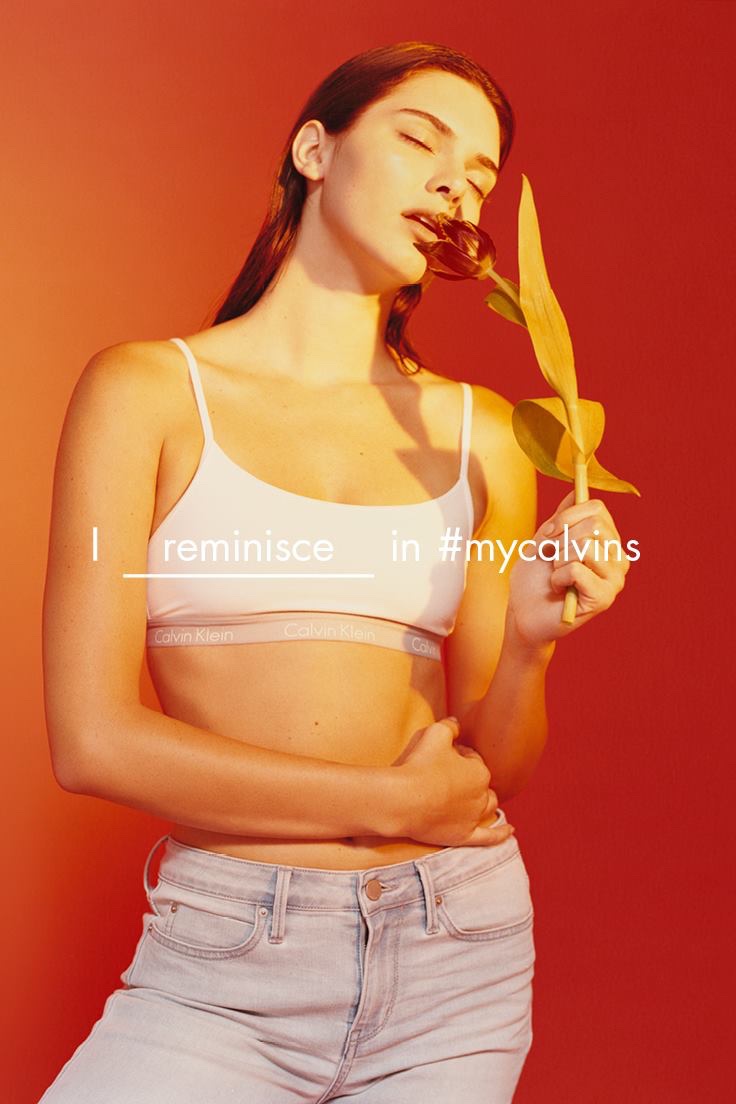 Calvin Klein Underwear spring 2016 campaign. Photo: Harley Weir
Raised in the United Kingdom, Harley Weir became known for her unique, seemingly candid style. Part of the new guard of female fashion photographers, she does not shy away from eroticism as shown by her controversial Calvin Klein campaign. With a BA in Fine Art from Central St Martins College of Art and Design, Weir is self-taught. The photographer shot to massive success after shooting Calvin Klein's spring-summer 2016 campaign.
Soon afterwards, she would shoot advertisements for brands such as Balenciaga, Stella McCartney and Missoni. In a 2016 interview with i-D, she says this about the legacy she hopes to leave with her work. "I'd like to be a part of a time when women are free from suppressing laws and ridiculous traditions." Weir also photographed covers of magazines such as POP, Self Service and most recently--Vogue Italia.
JAMIE HAWKESWORTH
Alexander McQueen fall-winter 2017 campaign. Photo: Jamie Hawkesworth
Another rising star in fashion photography is British lensman Jamie Hawkesworth. He previously worked as Alasdair McLellan's assistant photographer. A style of documentary-inspired images, frequently shot on film, landed him campaigns for brands such as Miu Miu, Loewe, Alexander McQueen and J.W. Anderson.
In an interview with i-D, the photographer says about his profession, "Just being a photographer — that commitment to time spent taking photographs, because that's what it is. To me, it's not a set up, conceptual act; it's spending time by yourself with your camera taking photographs." Hawkesworth's work can also be seen in magazines like W Magazine, LOVE, Vogue Paris and Vogue US.
comnum(0) tbcount(0) tbcount(103)
Categories:
Fashion
comnum(0) tbcount(0) tbcount(223)
Categories:
Fashion
Elie Saab's work is the perfect example of the words haute couture. He is the designer that doesn't enjoy working on daywear but instead creates dresses that have the "wow" factor and leave everyone breathless. For his Couture Fall 2017 Collection, the designer got inspired by the medieval times and warrior queens. Even his show notes carried the same message: "fallen kings, defeated by a fearless and heroic sisterhood . . . bright and brave warrior queens they were, are, and forever will be."
Saab presented another magical show titled ""A Tale of Fallen Kings". Apparently, this astonishing collection was inspired by the mega-popular HBO show "Game of Thrones". According to the official Instagram of the brand "The haute couture collection captures the opulence and wild beauty of medieval times, and translate it into fiercely elegant feminine silhouettes.".
Most of the sixty looks include floor-length glamorous dresses, with an exception of a few. Elie showed only a couple of looks that featured perfectly tailored trousers and heavily embellished jackets with a train.
The gowns are ultimately gorgeous, elegant and sparkling. You can find one for any glamorous occasion, starting from red carpets, galas, and weddings. Many of the dresses are accompanied by long, sumptuous capes. The colors vary from black, blue, and emerald, to bright and vivid colors such as red, cobalt blue, cream, baby blue, and white.
The Lebanese couturier loves to play with different fabrics. The collection features various fabrics, including tulle, velvet, satin, fabrics with rich embroideries and embellishments, amazing patterns and sequins. The embellishment is done in many ways and patterns, but the color that is most prominent is the gold one. On the other hand, the heavy materials in rich dark colors give a dark, but very enchanting vibe to the Fall Couture 2017 Collection.
Saab accessorized his medieval queens with embellished headbands. According to the hairstylist Orlando Pita, the looks were inspired by the cult series "Game of Thrones". The models flaunted loose waves and braids that represent femininity, and headbands as crowns that represent power. The makeup was gentle, with golden, bronze, pink and yellow tones, that made the models look just like real goddesses.
Elie Saab found the perfect way to incorporate the medieval vibe into these contemporary gowns that everyone dreams of. The cuts that belong to the previous century are updated with his recognizable details, transforming the models into modern strong queens.
comnum(0) tbcount(0) tbcount(79)
Categories:
Fashion
Blue dress outfit indeed fitting when in use the hot season like this. The color that resembles a sunny sky can indeed resurrect the spirit of summer. Blue dress outfit not only plain motifs that many popular, even the motives of the line either vertical or horizontal line is also very pretty. Some also like the color navy blue dress to wear in this summer. Let alone dress blue many interesting models can you wear. Must be very curious with blue dress outfit who are trend. There is more information below.
Categories

New Posts

Hot Posts